Blackmagic Pocket Cinema Camera 4K

Kamera Blackmagic Pocket Cinema Camera 4K posiada sensor w rozmiarze 4/3, 13 stopni zakresu tonalnego, podwójne natywne ISO aż do wartości 25,600 dla obrazów HDR oraz zapewnia niesamowite osiągi w słabych warunkach oświetleniowych. Sterowanie na obudowie daje szybki dostęp do podstawowych funkcji, a duży 5 calowy ekran dotykowy zapewnia łatwość w kadrowaniu ujęć, ustawianiu ostrości i zmian parametrów pracy urządzenia. Urządzenie posiada wbudowaną opcję nagrywania na kartach SD/UHS-II lub CFast 2.0 dla zapisu RAW lub ProRes, oraz możliwość podpięcia zewnętrznego dysku poprzez złącze USB-C. Kolejnymi atutami jest bagnet MFT, wbudowany mikrofon, wejście XLR, pełnowymiarowe HDMI, wsparcie 3D LUT Bluetooth i wiele innych.
Connections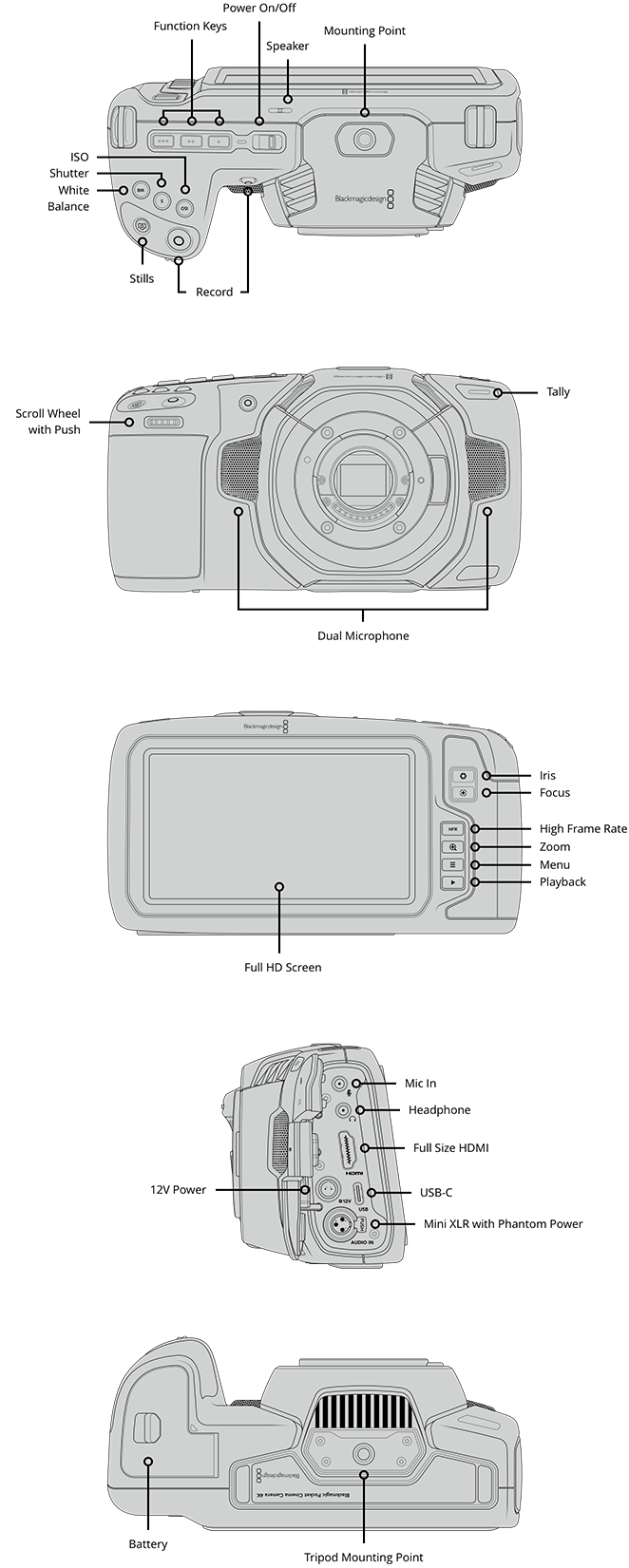 Physical Specifications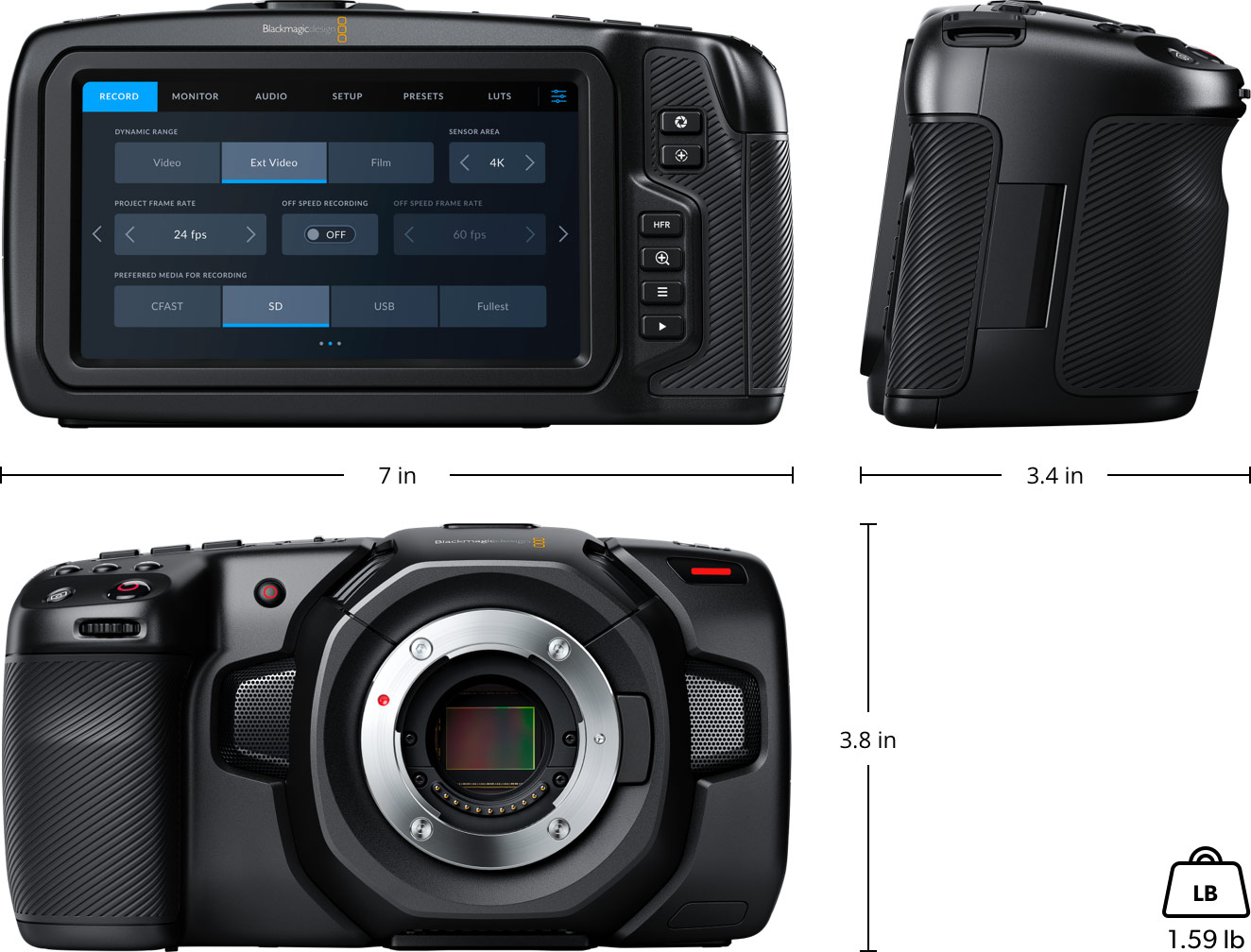 Environmental Specifications
What's Included
Blackmagic Pocket Cinema Camera 4K
Lens turret dust cap.
30W power supply with locking connector and international adapters.
LP‑E6 Battery
SD card with software and manual.
Welcome card.
DaVinci Resolve Studio with activation key.
Blackmagic Pocket Cinema Camera 4K
Producent: Blackmagic Design
Kod produktu: PocketCinemaCamera4K
Dostępność: Przedsprzedaż
PLN 6 257,93 zł

Bez podatku: PLN 5 087,75 zł