ATEM Production Studio 4K

ATEM Production Studio 4K pozwala podłączyć do 8 sygnałów SD,HD lub Ultra HD z kamer, laptopów i nagrywarek oferując broadcastową jakość. Urządzenie to posiada wszytko, czego mozna oczekiwać od profesjonalnego miksera wideo m.in kluczowanie chroma, przejścia, media pool, downstream key, mikser audio, multi view oraz złącza 6G-SDI i HDMI 4K.
Connections
Physical Specifications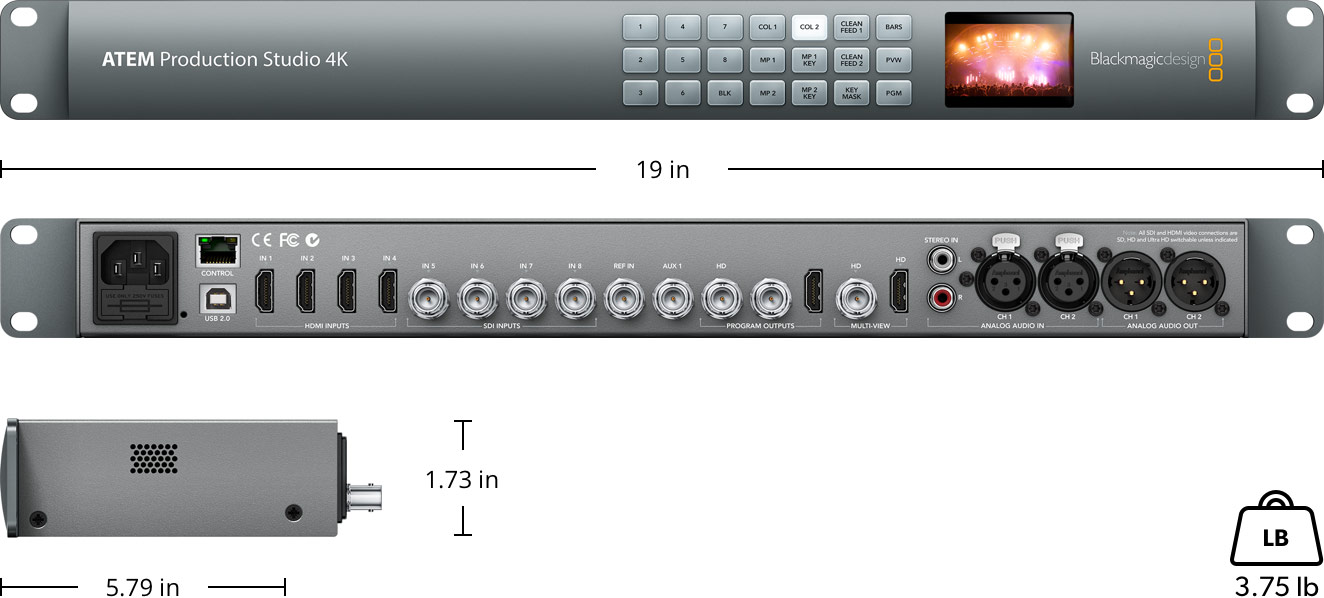 Environmental Specifications
What's Included
ATEM Production Studio 4K
SD card with software and manual
Warranty
12 Month Limited Manufacturer's Warranty.
ATEM Production Studio 4K
PLN 8 883,68 zł

Bez podatku: PLN 7 222,50 zł